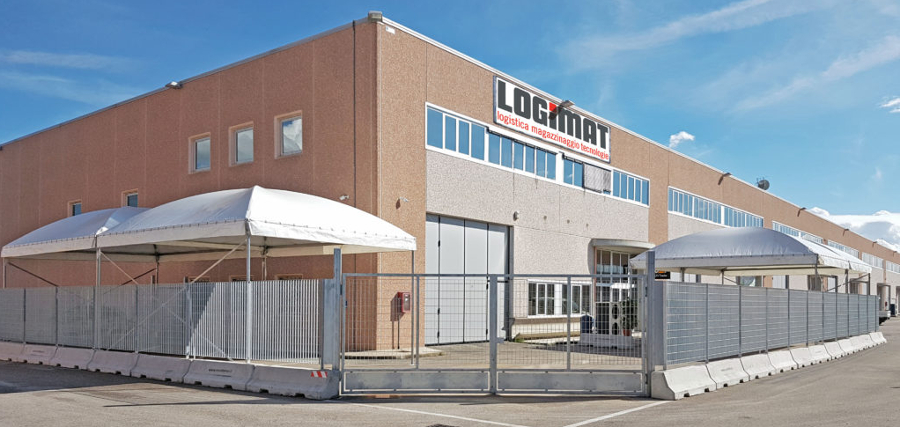 Logimat is the result of over 40 years of experience in the material handling and storage field and it aims to customize the logistics of the final customer.
Logimat was born as a supplier, hirer and maintenance of forklifts, machinery and equipment. Then it developed the company division of design and installation of metal shelving systems and mobile shelters. Finally, thanks to its competence and professionalism, the company completed the last project in the program, the Business Logistics, which includes all the experience of the previous activities.
Today we count numerous supplies made with leading national and international companies, particularly in the food, packaging and clothing industries, the result of the experience, reliability and passion that characterize our business.
Logimat quality management system complies with the requirements of EN ISO 9001: 2015 and EN ISO 14001: 2015 for business logistics, shelving systems and forklifts trading, forklifts and aerial platforms rental.
DO YOU NEED MORE INFORMATION?