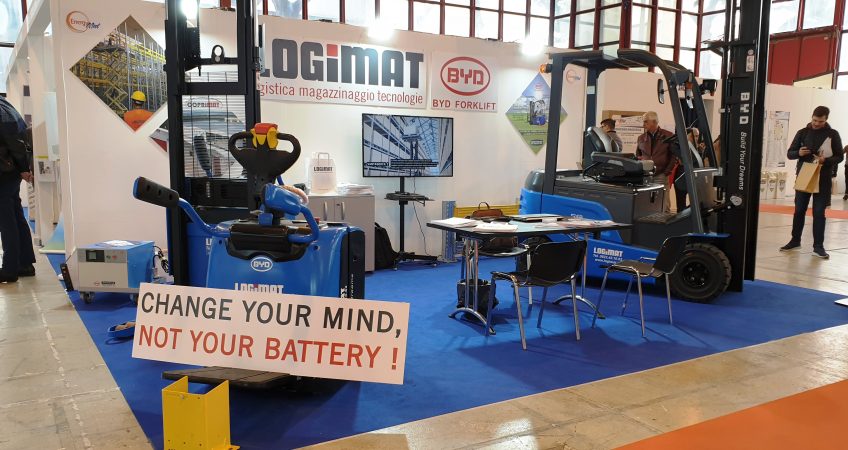 Energy efficiency: this is the key word at the center of the EnergyMed exhibition, which ended on Sunday 31 March at the Mostra D'Oltremare in Naples. Energy efficiency was talked about a lot regarding BYD, the range of forklift trucks and warehouse machinery presented by Logimat in its own stand inside the fair.
To the many visitors Logimat illustrated the advantages of the lithium iron phosphate battery installed by BYD: for example, that of being able to completely recharge the forklift in 60 minutes, perhaps during a break from work, or to be able to perform three shifts without changing battery. An explosion-proof battery that does not require maintenance and does not generate polluting emissions.
When energy efficiency is combined with eco-sustainability, success is assured: more productivity, time and money savings, more safety, less environmental impact. These are the qualities required of companies that look to the future today. Logimat is pleased to meet these needs in the material handling and storage sector with the BYD product range.