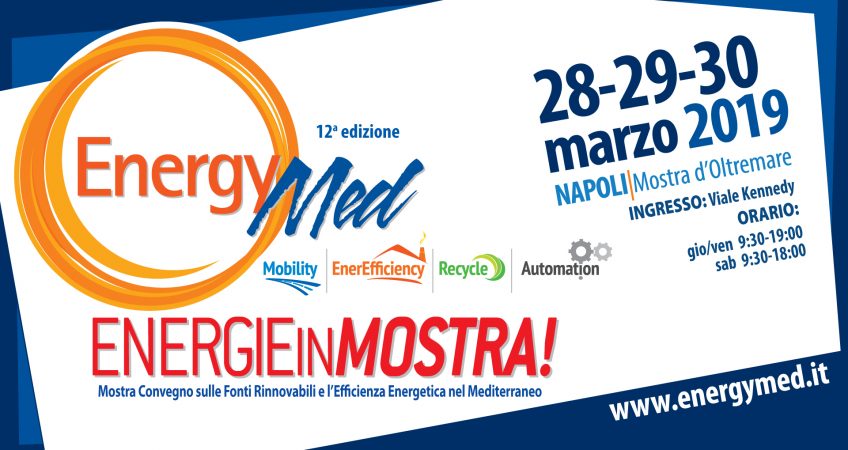 LOGIMAT will be present with its own stand at the 12th edition of EnergyMed, the exhibition on renewable energy sources and energy efficiency in the Mediterranean to be held from 28 to 30 March 2019 in Naples, in the exhibition space of Mostra D'Oltremare.
Offering technologically innovative, efficient and environmentally sustainable products has always been an essential objective for LOGIMAT, which has been operating in the material handling and storage sector for over 40 years, with custom-made solutions for every need: forklifts, metal shelving systems, industrial sheds and doors.
LOGIMAT will present to the public of EnergyMed the revolutionary new range of BYD forklifts with LiFePO4 (lithium-iron-phosphate) battery. If "energy efficiency" is the watchword in this scenario, BYD forklifts are the right answer: three shifts without battery change, full charge in 60 minutes, no maintenance and explosion proof battery.
Translated: more productivity, saving time and money, more safety, lower environmental impact.
The LOGIMAT staff will be waiting for you from 28 to 30 March 2019 in Hall 5, stand 70-71 of Mostra D'Oltremare to show you all the advantages of the BYD range.
Those who wish can also book a free trial.