LOGIMAT IS THE OFFICIAL DEALER OF FORKLIFT TRUCKS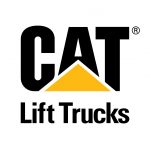 Warehouse forklifts are a complete and ideal line for storage, transport and commissioning of goods. This range is designed to handle loads of all types, from the lightest to the heaviest, and is designed to work in the most diverse spaces and environments, such as narrow corridors, loading ramps or lorries.
The range includes:
hand pallet trucks, electric, with and without platform, capacity of 10-30 q;
electric stackers, with and without platform, capacity of 12-20 q;
single and double pallet order pickers, with man on board or accompanied;
vertical order pickers, with picking height up to 10 mt;
retractable forklifts from 12 to 25 q and masts up to 12 mt;
electric tractors with towing capacity up to 300 q;
trilateral turret trucks, simple and combined, with man on board at high altitude. Capacity up to 15 q and height up to 15 mt;
other specific products.
Safe, stable, ergonomic, with some models also available in special versions customized upon request, these machines are the perfect solution for improving and enhancing the productivity.
CONTACT US FOR MORE INFORMATION