LOGIMAT IS THE OFFICIAL DEALER OF FORKLIFT TRUCKS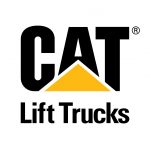 Endothermic forklifts are designed to be the most resistant in the category and are suitable for handling any type of goods, particularly in outdoor environments.
The range includes trucks with nominal capacity ranging from 15 to 160 q and with lifting that can reach 7 mt in height. Available with both Diesel and LPG fuels and with hydrostatic or hydrodynamic transmission, these trucks guarantee stability and safety, offering maximum operator comfort and exceptional productivity.
CONTACT US FOR MORE INFORMATION