LOGIMAT IS THE OFFICIAL DEALER OF FORKLIFT TRUCKS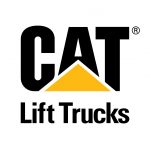 Electric forklifts are suitable for any type of application and can carry out works both indoors and outdoors, even in challenging conditions and extreme temperatures.
All trucks are equipped with A.C. technology to guarantee greater efficiency in the autonomy of use, great precision in checks and a significant reduction in maintenance costs. Stable, safe and ergonomic, these trucks offer maximum comfort and are among the most modern and complete products in the industry.
The range includes:
3 wheel-trucks, nominal capacity from 10 to 20 q, from 24 to 48V;
4 wheel trucks, nominal capacity from 16 to 20 q, 48V;
4 wheel trolleys, nominal capacity from 25 to 50 q;
all with lifting up to 7 mt in height.
CONTACT US FOR MORE INFORMATION