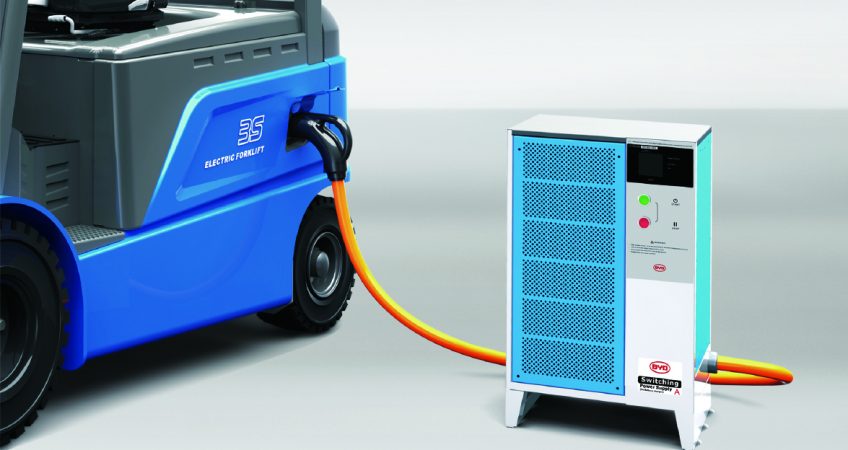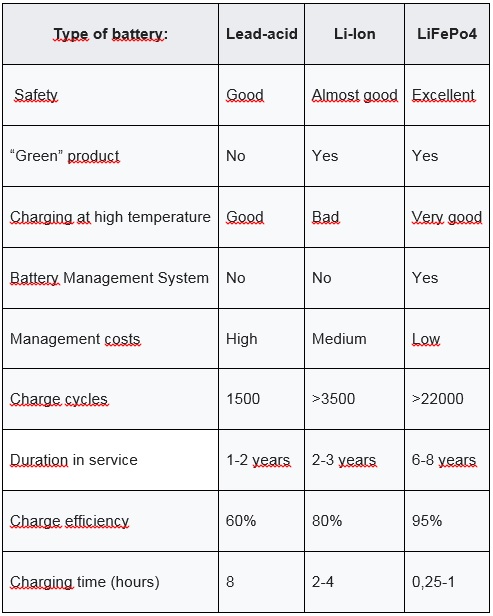 The LiFePO4 (lithium-iron-phosphate) technology, compared to the Li-Ion (lithium ion) and Li-Polymer (lithium polymers) technology, guarantees a longer lasting battery life and greater safety in its applications.
BYD forklifts have their heart in the battery management system (BMS): the control unit is able to use 100% of the energy contained in the cells that it continuously monitors, managing to optimize consumption.
BYD repeatedly conducts tests on this technology. The batteries are subjected to perforation, fall, crushing and direct exposure to fire: in no case have there been damage to property or persons, or triggers or explosion.
The table above summarizes the advantages of the LiFePO4 batteries compared to lead and lithium ion batteries.
We remind you that the LiFe PO4 battery of BYD trucks does not require maintenance, it allows you to carry out three work shifts without changing it and it frees us from the obligation of the charging room.
BYD is the sole manufacturer of forklift trucks with incorporated LiFePO4 battery and Logimat is the exclusive importer in Italy.
Request a free trial right away.