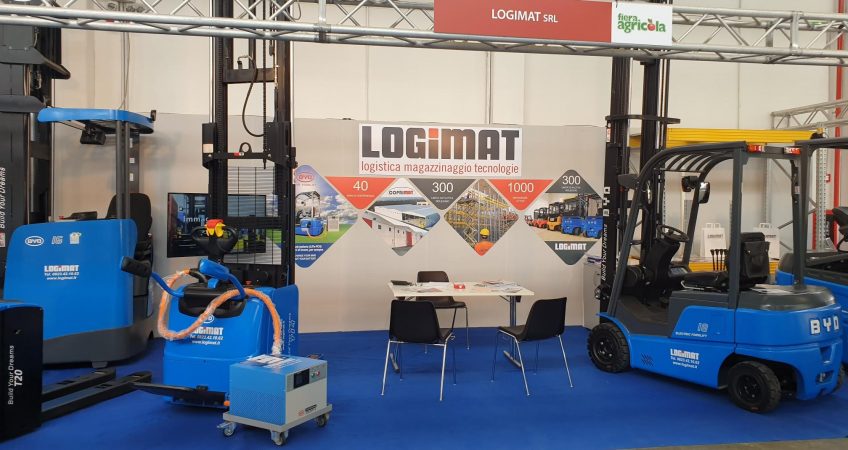 "How can I save money with BYD?" many visitors asked us at the Fiera Agricola where, in the Logimat stand, various models of BYD forklift trucks and warehouse machines with lithium-iron-phosphate battery were on display.
An interesting way to save is what we are proposing to all customers:
1) Add a BYD forklift to the rental fleet of seasonal diesel trucks
2) keep the diesel as a spare truck and put the BYD as the main truck in the rental fleet
3) use the diesel truck only in case of need (for example, if you can't stop one hour or some fractions of an hour to recharge the battery of the BYD truck at each work shift).
Why this proposal?
We have compared the operating costs of renting a BYD forklift truck with those of a diesel forklift, taking into account consumption (electricity vs. fuel) and maintenance (no battery maintenance with BYD). Result: the rental of a BYD truck is practically freet because it costs about half of the savings it produces! You also have an extra forklift.
This will help you decide whether to partially or totally eliminate the diesel trucks from your fleet in the coming years. The greater the number of BYD trucks in place of diesel, the greater the annual savings, in addition to more safety, zero emissions, total sustainability, elimination of fuel tanks and other advantages.
Contact us now to book the rental of a BYD LiFePO4 forklift and learn about the technical details of operating cost savings.